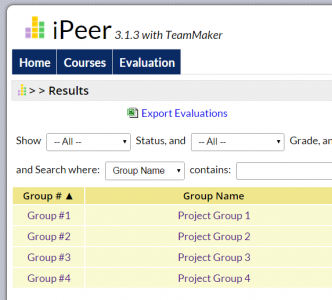 iPeer is a Canvas-integrated web application that allows instructors to develop and deliver rubric-based peer evaluations. Instructors have the option of showing students the feedback they got from their peers and also taking this feedback and turning it into participation marks or grades.
The CIS can show you how to setup iPeer and advise you on how to integrate into your class.
For more information, please refer to the CTLT's iPeer page.