Here are resources and links that will make your transition to teaching at UBC easier.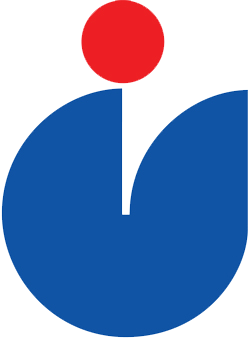 First Place to Ask for Help – learning@apsc.ubc.ca
As a member of the teaching team at Applied Science, you have access to the services at the Centre of Instructional Support which provides free help desk services, training, and teaching consultation services. Their goal is to make your teaching easier and better.  
You can easily request help by emailing learning@apsc.ubc.ca
To learn more about CIS services by visiting the CIS website at cis.apsc.ubc.ca
We also provide individual coaching and consultation to help you with course design and course delivery planning. You can request a meeting by emailing jim.sibley@ubc.ca
Campus Level Help Services for Teaching
Want help with UBC Learning Technologies? As stated above, start with an email to the CIS help desk (learning@apsc.ubc.ca). There is also campus-level support available from the Learning Technology Hub. You can submit a help ticket by emailing lt.hub@ubc.ca. Often larger more complex issues are forwarded to the LT Hub. They can sometimes provide support outside of business hours.
Want help with technology problems in a classroom? The fastest way to get support is by contacting the AV helpdesk at 822-7956. The AV helpdesk is available Monday to Friday from 7:30 am to 8:00 pm. You can also reach them by email at av.helpdesk@ubc.ca Typically the AV helpdesk provides in-classroom support. First, trying to help via phone and then coming directly to the classroom if needed – they are often able to attend in as quickly as 10-15 minutes.
Want help with computer issues or are you having trouble connecting to UBC wireless? Contact the IT Services helpdesk – https://web.it.ubc.ca/forms/isf/
What if my students are having technology issues? Direct them to the IT Services helpdesk – https://web.it.ubc.ca/forms/isf/
Want to have your students use library resources? The library has a number of important services for faculty and students. LOCR (library online course reserves) provides an integration with Canvas so students can directly access copyrighted materials, like journal articles. The Library Learning Commons also provides excellent online and in-person (pre-COVID) resources to support students and their learning – learningcommons.ubc.ca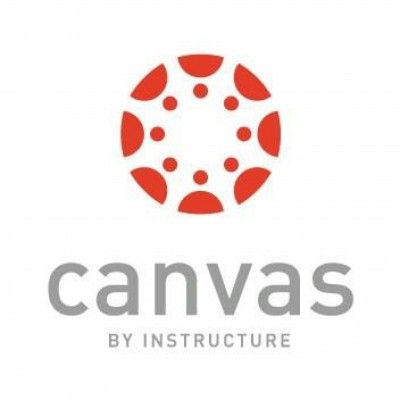 Campus Software Systems
Learning Management System at UBC is Canvas – canvas.ubc.ca. Canvas course shells are automatically created prior to each term for every scheduled section in the Student Information System (SIS). Instructors are automatically added to courses, once they are appointed to teach a section. TAs are automatically enrolled once HR has processed their appointment. Students are automatically given access when they enroll in a course (note there is a lag between student enrollment and Canvas access). Students also automatically lose access to the course if they withdraw from the course.
Faculty Service Centre – Using the FSC you can get class lists, communicate with students, and enter grades.  Communication using the FSC goes into the Student Information System and is therefore recorded permanently, whereas email through Canvas is not.  So, if one is having a challenge with a student issue and want to ensure that there is a record of the attempts to communicate with them, then this is one thing to consider – https://ssc.adm.ubc.ca/fsc/home
Access to UBC licensed software – There is a wide range of software available for free to the UBC community – including Adobe products, Office 365 and One Drive, Camtasia, and many others. IT Services handle the distribution of our site-licensed software –  it.ubc.ca/software-downloads
Workshops on Teaching
The Centre for Teaching, Learning, and Technology (CTLT) provides many excellent workshops throughout the year on teaching skills, learning technologies, and different aspects of course design.
The Centre for Instructional Support (CIS) can also provide individual coaching and consultation to help you with course design and course delivery planning (email jim.sibley@ubc.ca).
Service for Supporting Students
It is worth remembering that students having technology issues are always first directed to the IT Services helpdesk – https://web.it.ubc.ca/forms/isf/
Supporting Student Learning
There are a number of excellent resources to share with your students. The keeplearning.ubc.ca website was created to provide sage advice to survive and thrive in a COVID online course world. Students can also be directed to the Learning Commons (in IKE Barber Centre and online).
Local Student Advising Services
Each department/school/program has academic advisors and student services staff. Take some time to get all your department contacts organized before you need them – student services, advisors, timetable reps, and department administrators. 
Centre for Accessibility
Some students have academic accommodations. They will need to provide you with an official letter from the Centre for Accessibility to receive accommodation. The Centre for Accessibility will organize the accommodation process. In a pre-COVID world, that might be an extended time for an exam with the student sitting at the Centre for Accessibility. In a COVID world, many of these accommodations are managed using the Moderate feature in Canvas quizzes.
Handling Student in Crisis
When a student comes to you in crisis you typically will walk them over to the Counseling Centre in Brock Hall (https://students.ubc.ca/health/counselling-services). You can also visit your local Student Services. They can sometimes accelerate getting help. One of the most difficult situations could be a student confiding in an instructor about something of a violent or sexually violent nature. The process for this is different ask for guidance from Student Services within your unit. Here are specific directions for helping a student in distress – https://facultystaff.students.ubc.ca/health-wellbeing/assisting-students-distress
Other Important Things to Know
Using copyrighted material safely
Copyright.ubc.ca has excellent information pages on copyright and fair dealing to help you keep your course materials copyright compliant. 
Protecting student privacy
Under the British Columbia Freedom of Information and Protection of Privacy Act (FIPPA), instructors need to be careful about how they store, share, and transmit student's personal information. For more information on FIPPA – https://lthub.ubc.ca/support/privacy/