Home Teaching Station for $150 dollars
After a few uncomfortable months camped at the dining room table, I thought it would be nice to build a dedicated teaching station at home. I did some research on inexpensive ways to kit out my home office.
Pete Ostafichuk has done an excellent microphone review for teachers.
First, I would recommend buying a microphone to improve the audio quality for your students.
Simple inexpensive lavalier microphone that Pete recommends
Power DeWise Lavalier Lapel Microphone
Cost: $39.99 on Amazon
________________________
Next,  consider upgrading your lighting. You want to pick a location where you won't be backlit. Sitting in front of a bright window doesn't work very well. You want to try to find a place in your house with a simple clutter-free background. Spend some time framing your video image, sit close enough to your computer to get your head and shoulder centred and near full frame. Once you have this in place, a small fill light can really improve your video image.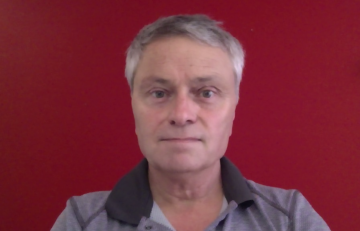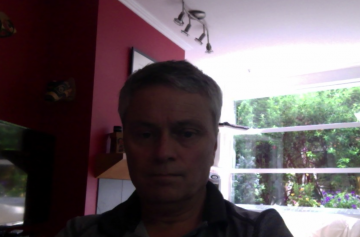 Small Bi-Color On-Camera LED Light  + AC Adapter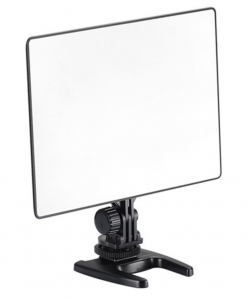 This is a nice little LED light that lets you both dim and adjust the colour temperature of the light.
Cost: $65 + $17 at BH Photo
________________________
Finally, you can make an inexpensive Document Camera using your cell phone camera (see above for instructions).
Holder Arm for Cell Phone (to make it a DocCam)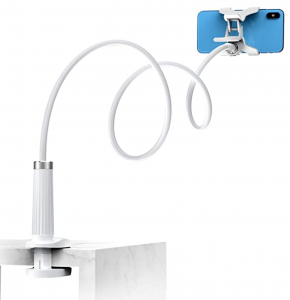 UGREEN Phone Stand Gooseneck Clamp Mount Adjustable Cellphone Clip 
Cost: $25.99 on Amazon
_________________________
I did also tried out a low priced document camera ($260). The cell phone version probably works fine for most people, but if you want higher quality you might consider the…
AVer U50 USB FlexArm Document Camera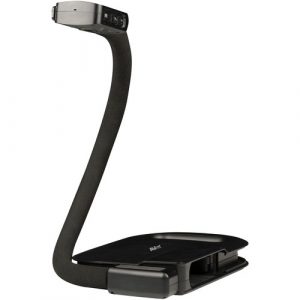 A classroom document camera featuring built-in LED lights to illuminate your material. With only a single mini-USB cable to connect, configuration and set-up are simple. The U50's 5MP CMOS sensor and 8x digital zoom enable you to easily magnify any detail in your lesson.
Use the U50 to take pictures or capture up to 1080p30 videos to add interesting visuals to your lesson plan. The U50 features a flexible gooseneck camera for use and a folding design for stowing away in tight spaces. The integrated LED lights illuminate any object under the camera when you are teaching in lower light levels. The AVer U50 is Windows, Chrome, and Intel-based Mac compatible. Use it with the AVerVision Flash Plug-in for interactive whiteboard compatibility.
Simple setup with only one mini-USB cable to connect
Built-in LED lights illuminate your material even in a darkened classroom
5MP sensor and 8x zoom capability
Takes pictures or captures up to 1080p30 video
Flexible gooseneck bends at any angle for teaching and to stow away
I got my AVER from BH Photo.
https://www.bhphotovideo.com/c/product/1119655-REG/aver_visionu50_5mp_1080p_autofocus_usb.html/overview