The CIS Capstone Project Group Maker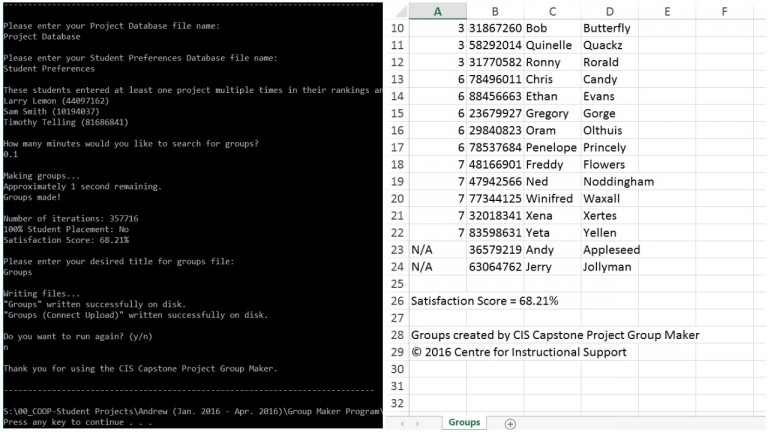 The Centre for Instructional Support has developed a simple command-line program for Capstone Design courses which can automatically make the project groups. The program uses two Excel spreadsheets to generate the groups. The first spreadsheet contains all the projects and the relevant information about them (project number, minimum size, maximum size, title, description). This spreadsheet must be manually created. The second spreadsheet is the output of a Connect survey which obtains the students' project preferences. The program can extract the data from these two spreadsheets and generate two more Excel spreadsheets – one for general viewing and the other for uploading the groups to Connect. A more thorough description and instructions can be found in the documentation below.
Download the program now for PC and Mac.
Documentation: CIS Capstone Project Group Maker Documentation
Last Updated: April 27, 2016
As always, if you have any questions, concerns or comments feel free to contact us and we will assist you as soon as possible!